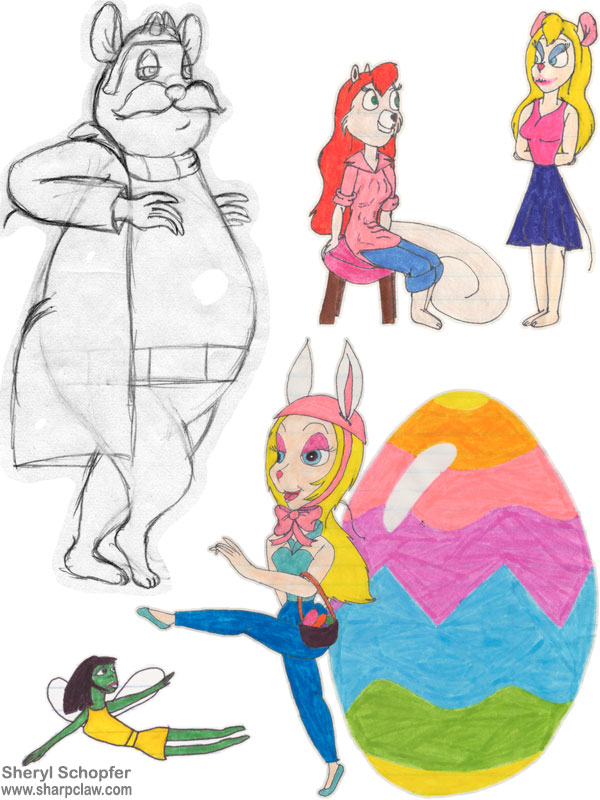 Fan Art: Rescue Rangers: Monterey Jack And Gadget
Feb 2, 1990
Top Left: Monterey Jack of Disney's animated 1989-1990 Chip And Dale Rescue Rangers tries to sneak stealthily.
Top Right: Tammy the teenage squirrel listens to Gadget, who is dressed for a date night.
Bottom Left: Zipper as a female fly.
Bottom Right: Gadget prances cheerfully as she gets into her role of helping the Easter Bunny.
Category: Fan Art
Labels: Fan Art, Sketch, Female, Male, Chipmunk, Fly, Mouse, Squirrel, Chip And Dale Rescue Rangers, Gadget Hackwrench, Monterey Jack, Tammy, Zipper