This image may contain depictions of Violence.
Clicking this button indicates that you consent to view this content.
Otherwise, use the links below to visit a different image.
Enabling a cookie to make this a one-time permission request is in the works; sorry that you have to currently do this for every comic page or image.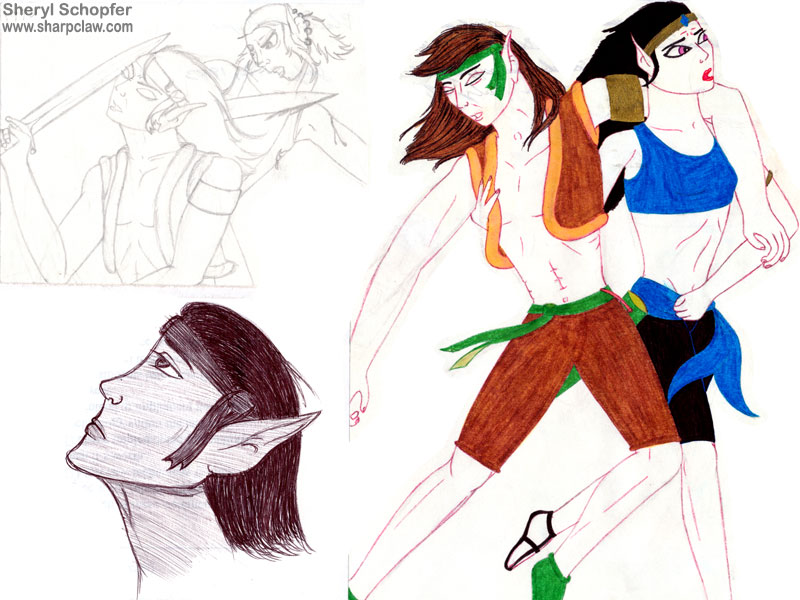 Miscellaneous Art: Tain, Azjul, And Kylyk
Jan 1, 1993
Top Left: As Tain The Blade battles another opponent, Azjul Darkknife slices Tain across the back.
Bottom Left: Tain gazes upward in search of answers.
Right: Gravely injured, Tain is unable to move himself. Kylyk Lioness anxiously supports him as she attempts to join their escaping compatriots.
Category: Miscellaneous Art
Labels: Art, Sketch, Female, Male, Elf, Violence
Characters: Azjul Darkknife, Kylyk Lioness, Tain The Blade