This image may contain depictions of Violence.
Clicking this button indicates that you consent to view this content.
Otherwise, use the links below to visit a different image.
Enabling a cookie to make this a one-time permission request is in the works; sorry that you have to currently do this for every comic page or image.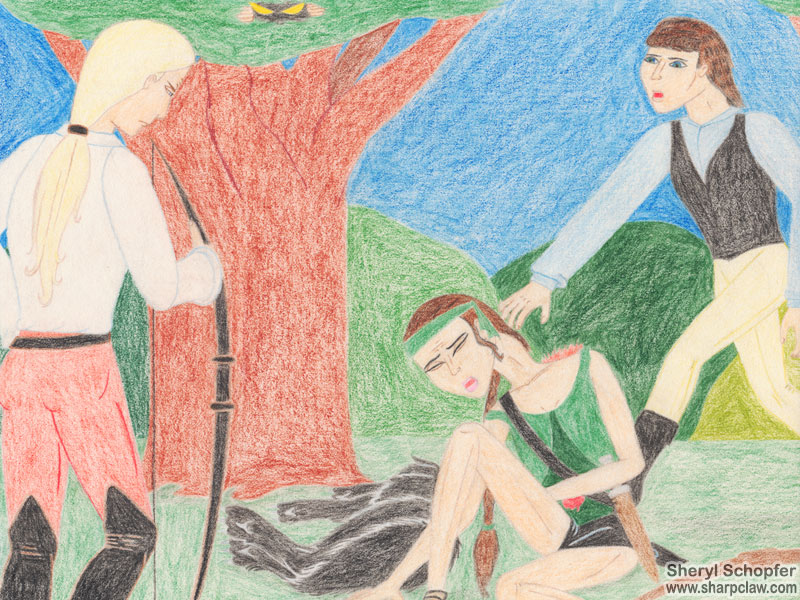 Miscellaneous Art: Injury
Sep 4, 1994
An archer expresses no compassion or concern towards the dead wolf and wounded woman before him. Another man rushes forward anxiously to help as a pair of eyes watch from a tree.
Category: Miscellaneous Art
Labels: Art, Female, Male, Human, Wolf, Violence