This image may contain depictions of Violence.
Clicking this button indicates that you consent to view this content.
Otherwise, use the links below to visit a different image.
Enabling a cookie to make this a one-time permission request is in the works; sorry that you have to currently do this for every comic page or image.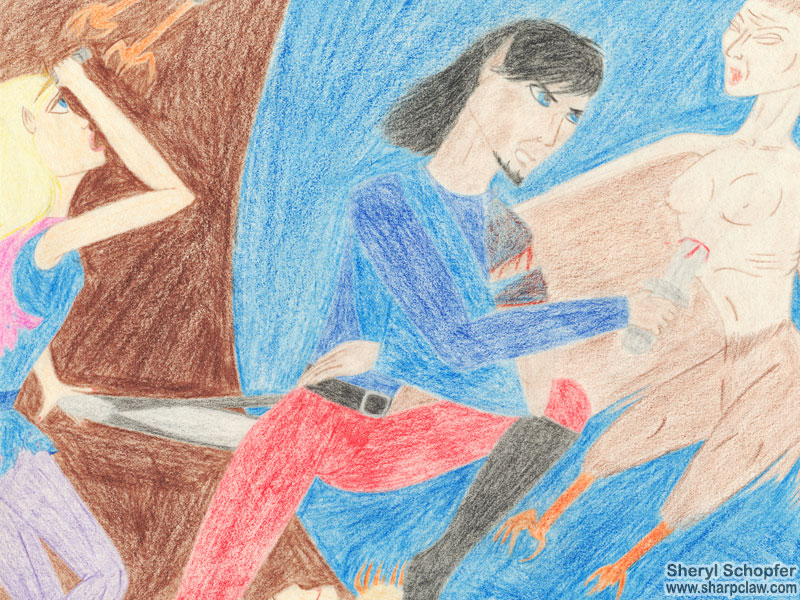 Miscellaneous Art: Elf Versus Harpy
Sep 11, 1994
A princess elf and a rogue elf battle harpies.
While I never wrote this story or illustrated more than a few isolated scenes, these characters -- their personalities and designs -- and their story formed the foundation of Sharpclaw without my noticing.
The blonde princess became Lily Lightail and the black-haired elf became Trenchant Droll.
Category: Miscellaneous Art
Labels: Art, Female, Male, Elf, Harpy, Violence