This image may contain depictions of Nudity.
Clicking this button indicates that you consent to view this content.
Otherwise, use the links below to visit a different image.
Enabling a cookie to make this a one-time permission request is in the works; sorry that you have to currently do this for every comic page or image.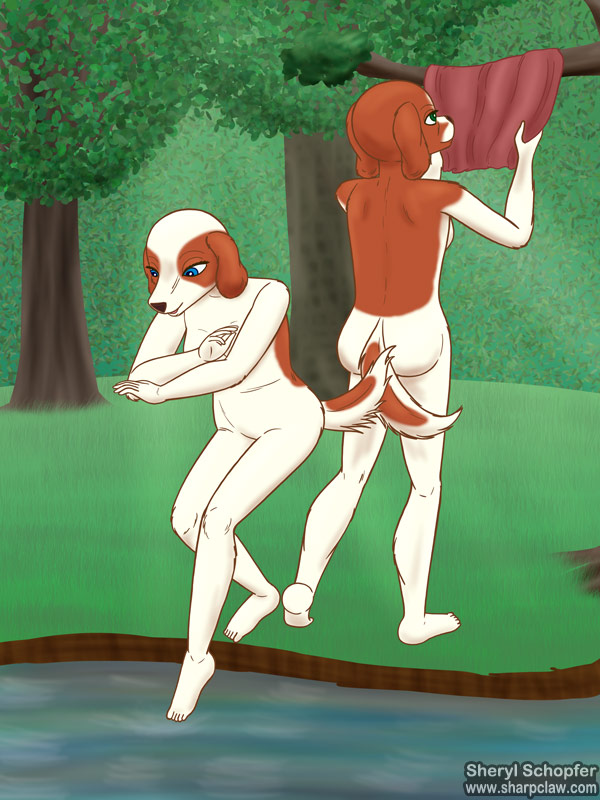 Sharpclaw Art: Opal And Ruby Bathing
Jan 30, 2021
In 2019 and 2020, I participated in the Valentine's Day Sex Drive, a challenge for comic creators to draw our characters nude. I rarely draw my characters naked -- not even for character reference sheets -- so found this a fun challenge and did images this year, too.
I felt like making my "dirty" art clean this year, with Opal and Ruby bathing in a stream.
Category: Sharpclaw Art
Labels: Sharpclaw, Art, Female, Dog, Nudity
Characters: Opal Benison, Ruby Benison