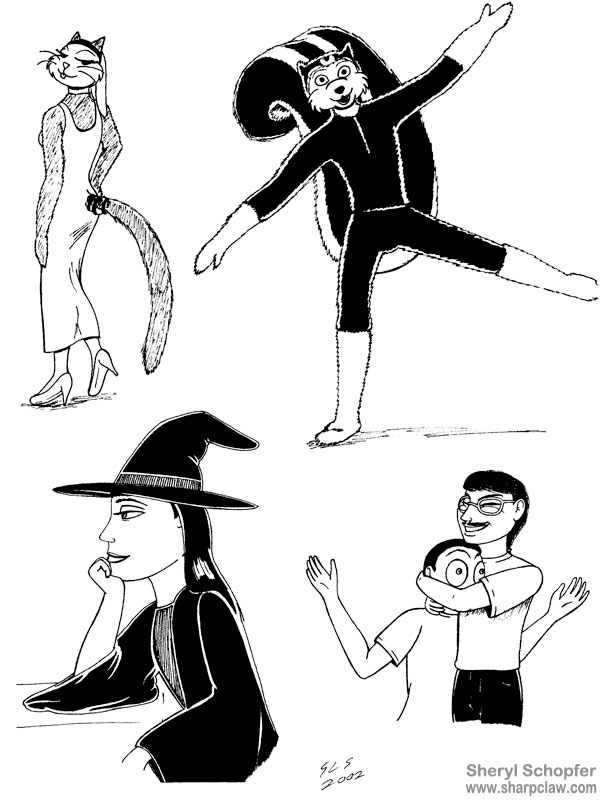 Miscellaneous Art: Refined Ink Doodles
Oct 25, 2002
Top: A rabbit dresses as a cat and a fox dresses as a skunk.
Bottom Left: A witch gazes into the distance with a bored smile.
Bottom Right: Shan is about a head taller than I am and he recently playfully hugged me at his chest-height, which meant he hugged my head.
Category: Miscellaneous Art
Labels: Art, Female, Male, Cat, Fox, Human